What to expect as we reopen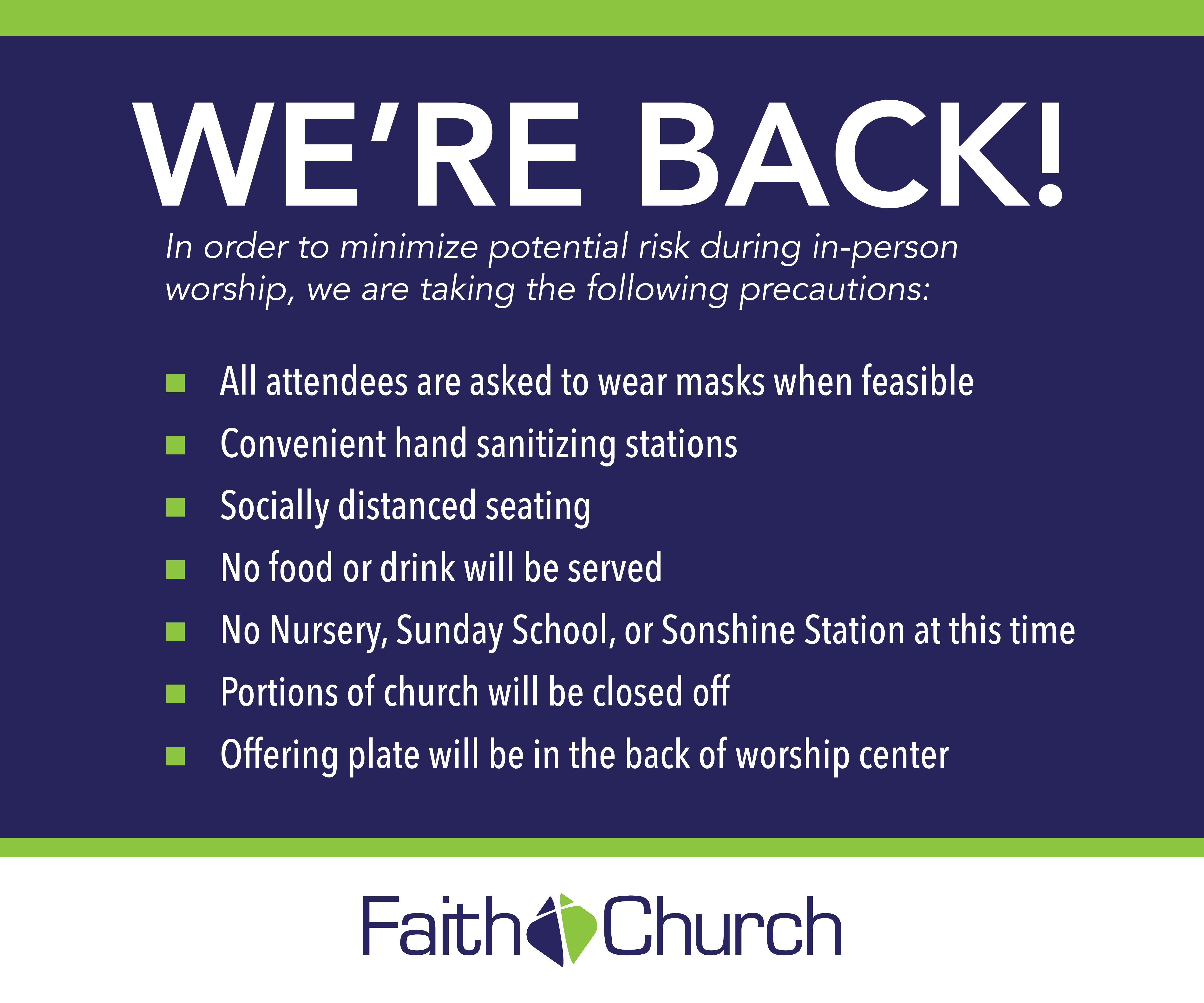 Socially Distanced Seating
We are keeping all the chairs in the sanctuary to provide plenty of options for social distancing. Congregants are asked to sit with household members 6 feet apart from others. Users from other congregants. Ushers will be available to assist in finding socially distanced seated.
Hand Sanitizer Stations
There are hand sanitizer stations set up in the Building and Grounds and Worship Center for your convenience.
Tithes and Offering
We will not be passing the offering. An offering plate is located at the back of the sanctuary and will be accessible before and after service. Gifts can also be given through online giving.
Closed Areas
Some areas such as Sonshine Station and the Nursery will be closed off until further notice. Thank you for your understanding as we try to minimize potential contamination risks.